---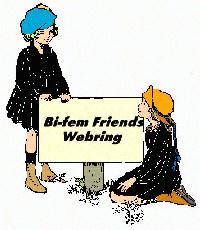 ---
The Friendship Award
This award will be presented to one of our membership sites about once a month. To qualify the site must be within the top 25 most visited sites during the eight weeks prior to the award being presented. The award will be presented to the site who receives the most nominations during that voting period. In the event that there is a tie of nominations, the site that has received the most traffic during the prior two weeks will be presented the award. Sites can only be awarded twice consecutively, and only four times per year.
To submit your favorite site, please send an email with "award" in the subject line and tell us the name of the site, how you found it, your first name, and why you like the site.
The winners will be announced on this page and will receive winner links.